From 24 to 26 October 2023, the beautiful city of Barcelona will host CPHI's annual meeting for the European region.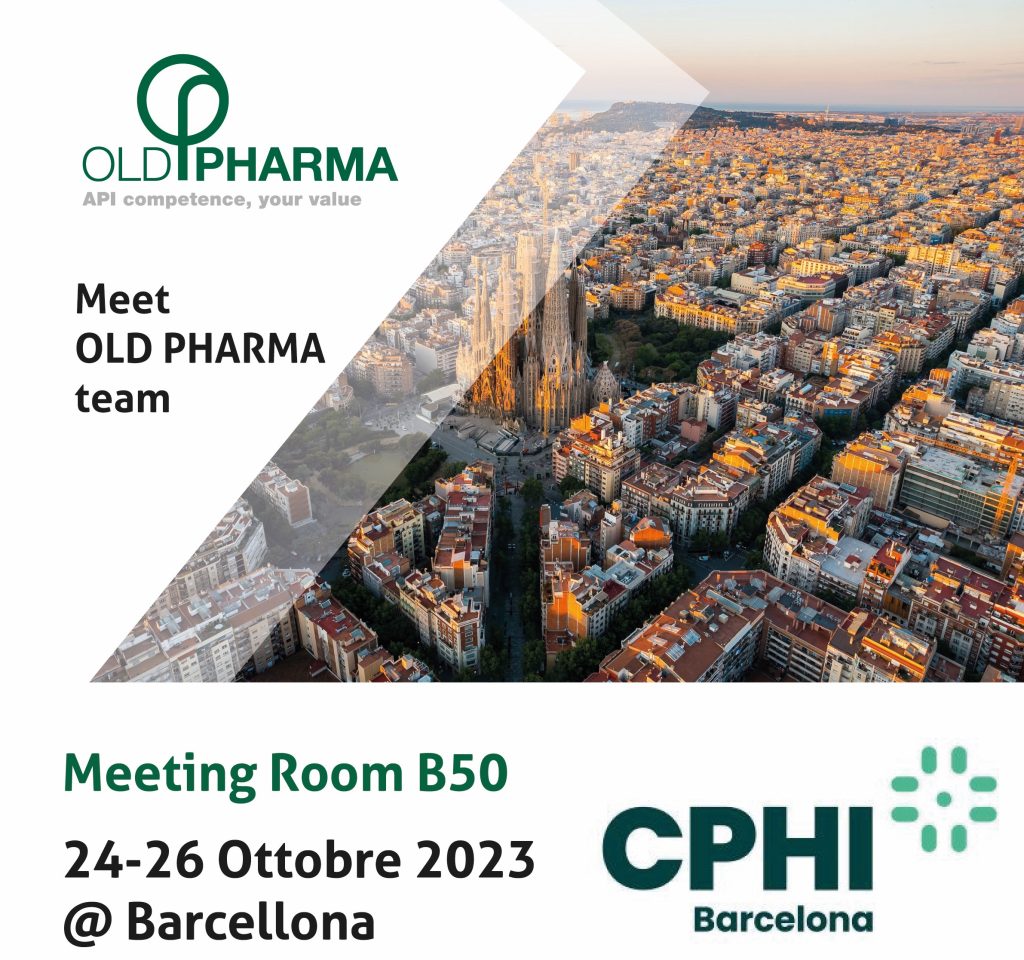 The Convention on Pharmaceutical Ingredients is a major event for the pharmaceutical industry. It is an international showcase that brings together pharmaceutical companies, API manufacturers, technology and service providers, creating an ideal environment for sharing knowledge, building partnerships and exploring the latest innovations in the industry. CPHI acts as a catalyst for the development and growth of the pharmaceutical industry, providing an unparalleled space for networking and collaboration.
In this exciting and stimulating scenario, the OLD PHARMA team will welcome customers and suppliers in a meeting room, B50, in the Barcelona Suite area.
A unique opportunity to shake hands and discuss market news and business opportunities in person.
Contact us for further information!
The OLD PHARMA team