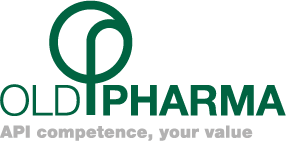 OLD PHARMA, your trusted ally
OLD PHARMA has become a benchmark of excellence in the pharmaceutical industry thanks to its constant commitment to excellence, its attention to quality and its dedication to serving its partners to the best of its ability.
Today, with a global network of suppliers and customers, the company goes beyond the simple distribution of active pharmaceutical ingredients, offering innovation and value, state-of-the-art solutions and comprehensive, integrated services to enhance the business of its stakeholders.
This is critical in ensuring an efficient, reliable and competitively priced supply of active pharmaceutical ingredients.
This is why the OLD PHARMA team takes great care in each and every step of the active ingredient supply chain:
Identification of needs
A willingness to listen to best understand the partner's needs (customer or supplier) and propose the most appropriate commercial and technical solutions, even in the most complex cases.
All this in close collaboration with the partner, planning all development activities and defining quantities, technical specifications and delivery schedules.
Choice of suppliers
The selection of suppliers is based on a careful evaluation of different options, considering reputation, experience and quality, with careful analysis of documentation and ad hoc audits, and assessing the target price based on the customer's needs.
Analysis of costs and conditions
Prices, quantities, delivery and payment terms are negotiated to maximise the procurement value, meet targets, mitigate customer risk and create business opportunities for the supplier.
Quality assessment and compliance
Quality is a priority, so certifications, regulations and compliance are closely scrutinised to ensure supplied active ingredients' availability, safety, quality and efficacy.
Relationship Management
As a point of reference for Active Ingredients in the European market, Old Pharma maintains open and collaborative communication with its suppliers to build trust and synergy and meet the challenges that unforeseen market scenarios may present.
Furthermore, Old Pharma guarantees its suppliers against credit risk by purchasing and importing the product.
Monitoring and continuous improvement
At OLD PHARMA, we constantly monitor the performance and quality of our suppliers to test their reliability in serving our customers.
This ensures business continuity for our customers by identifying potential critical issues before they occur.
Regulatory and technical-scientific advice
Within the OLD PHARMA team, there are 2 qualified people for the strict management of Good Manufacturing Practice (GMP) and scientific consultants for a comprehensive analysis of technical and scientific strategies to support product development.
Regulatory consultancy
Regulatory interpretation: Regulatory experts analyse and decipher national and international regulations and guidelines on active ingredients, manufacturing standards, essential analyses and controls;
Development of registration strategies: in close cooperation with its customers, OLD PHARMA's experts also develop precise product registration strategies according to the requirements of the various regulatory authorities;
Regulatory dossier preparation:
Regulatory dossiers required for product approval can be meticulously prepared and submitted, ensuring that the information provided is fully compliant;
Managing communication with regulatory authorities:
OLD PHARMA ensures constant interaction with regulatory authorities, responding to requests for information, providing clarification and supporting clients throughout the review and registration process.
Technical and scientific advice
Understanding the mechanisms of action of the active ingredient: a critical review of the various price lists of the most accredited suppliers with whom OLD PHARMA collaborates is carried out to identify opportunities for new entries or backup sources for critical projects for its clients;
Evaluation of potential off-label uses: scientific consultants search the most recent scientific literature for studies and research on the successful use of APIs in pathological conditions other than those for which development is already indicated;
Pharmacokinetic studies: the potential absorption and bioavailability limits of different APIs are carefully studied to design and develop, with various CDMO partners, delivery technologies to optimise their efficacy in use;
Looking for potential interactions with other APIs: looking for useful synergies and/or potentially harmful interactions with other APIs to present to your customers during product development;
Analysis of new developments in different dosage forms: based on market trends, customer requirements, target patients and the chemical properties of the active ingredients, a team of experts develops new dosage forms of active ingredients to complement those already on the market.
Qualified marketing and business management experts ensure a targeted analysis of market trends and patent coverage, together with a careful review of customers' product portfolios, to propose consolidation and growth solutions with a continuous and customised consultancy service.
Market analysis
Continuous monitoring of the pharmaceutical market to identify trends, opportunities and potential new business areas for customers and suppliers;
Partnerships and collaborations
Establish strategic partnerships with other pharmaceutical companies, universities, research institutes or medical centres to share knowledge resources and develop innovative proposals;
Product development
Identifying areas for the development of new active pharmaceutical ingredients or formulations in line with market needs, therapeutic trends and customer business plans;
Licensing and acquisition searches
Explore opportunities to acquire or license leading-edge pharmaceutical technologies already developed by third parties.
Geographical expansion
Evaluate expansion into new geographic markets, business strategies and, most importantly, local regulations.
Monitoring and evaluation
Continuously monitor the progress of business development activities and evaluate results against objectives.